Emily Camden, Legal Assistant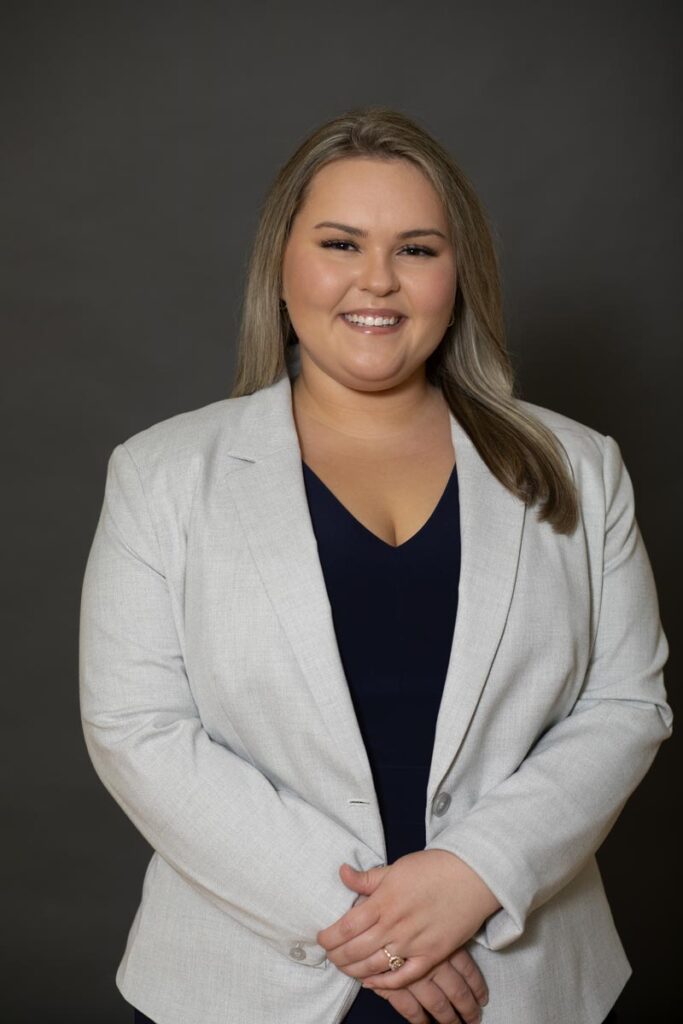 Emily joined the firm in June 2020 shortly after graduating from Truman State University with her Bachelor of Arts degree. As a major in classical studies with contrasting minors in biology and museum studies, Emily is an advocate for lifelong learning, a trait that bodes well in this field of work. Through her time holding several executive positions in college, especially in her role as the National Vice President for Eta Sigma Phi Honors Society, Emily gained valuable skills in written and verbal communication.
These skills are just some of what makes Emily a great member of the Jones & Ueligger team. As the primary receptionist and legal assistant, she is most likely the first voice you will hear on the phone and the first face you will meet when you walk through the door. Emily enjoys talking with everyone that enters the office, whether they're a current client or a new face. Outside of the office, Emily enjoys spending time with the newest addition to her family, a Dalmatian puppy named Monti.