Emily Camden, Paralegal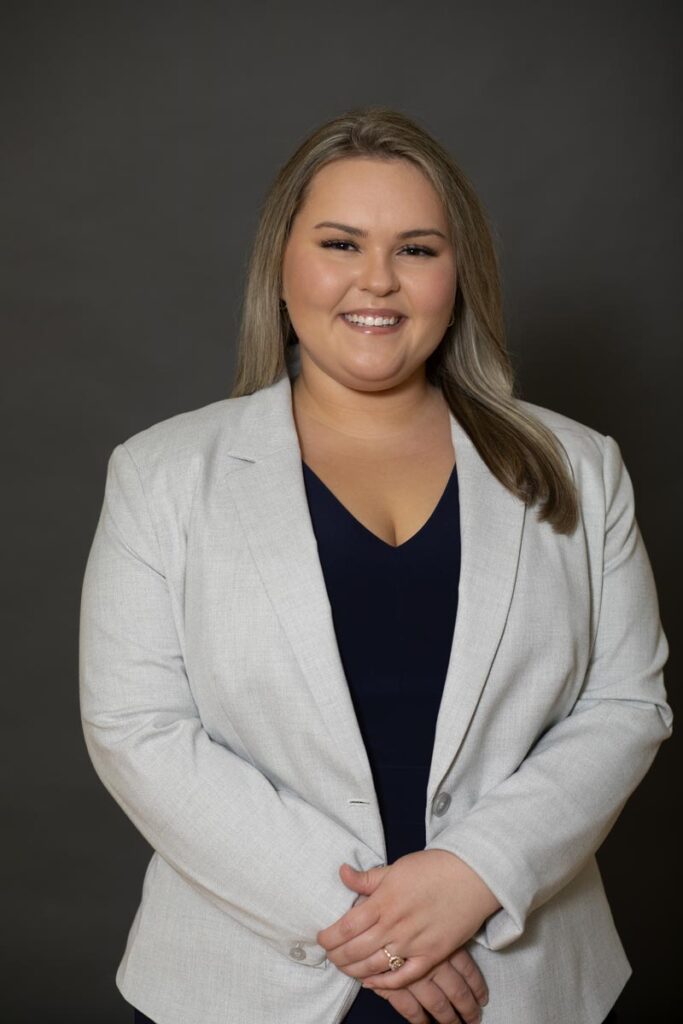 Emily joined the firm as the legal assistant/receptionist in June of 2020, shortly after graduating from Truman State University with her Bachelor of Arts degree. As a student of Classical Studies, Emily's introduction to law started in the classroom where she studied, and even translated from Latin, the written works of ancient lawyers and scholars like Cicero. Beyond the classroom, Emily held several executive positions in various organizations both locally and nationally, teaching her many valuable skills in written and verbal communication.  
These skills are just a few of the many things that make Emily a great member of the Jones & Ueligger team. While Emily enjoyed her time at the front desk, she was promoted in 2022 and began working as an estate planning paralegal. Outside of the office, Emily enjoys spending time with friends and her Dalmatian, Monti.