Rob Temple, Associate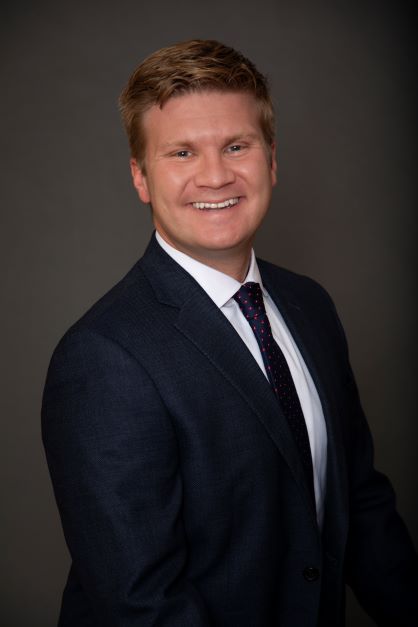 Rob Temple was born in West Plains, Missouri, and attended the University of Missouri School of Law where he was the Editor in Chief of the Journal of Dispute Resolution. Following graduation, Rob attended the Northwestern Pritzker School of Law in Chicago, Illinois, earning a Master of Laws in Taxation with an emphasis in estate planning and wealth transfer.
Rob was raised on a small farm in Southwest Missouri, where he was instilled with an appreciation for hard work, empathy, compassion, the importance of family, and care for others. These values have translated to his practice, where he focuses on treating each person with dignity and integrity, no matter their profession or position in life. Congruent with the ideals of Jones & Ueligger Law, Rob strives to bring a level of comfort and ease to his clients, ensuring that all issues, from the most public to the most private, are dealt with in the same level of care and attention.
In his personal time, Rob can often be found in the nearest body of water. He is an avid fly fisherman, and a proponent of all things outdoors. He enjoys nights at the movie theatre, involvement in his church, and has a strong passion for music, especially piano. Before attending law school, and through his musical pursuits, Rob was fortunate enough to travel to England, Scotland, Italy, and South Africa. From right here at home, to places much farther away, Rob understands the importance of community and has enjoyed becoming more involved as he has made Columbia his home.