What to do after you do your will or trust
February 10, 2018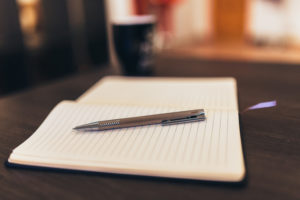 Whether you completed your will and/or trust just last week or many years ago, here are a few things you should do to ensure your plan is as strong as possible:
Follow your attorney's checklist of to do's.
We give all of our estate planning clients an easy to follow two page checklist of things to do. Depending on your plan, you might need to update beneficiaries at the bank, add a TOD (transfer on death) to your car title, or transfer your investment account into your newly signed trust.
Keep your originals someplace safe.
Your original documents (especially your original will) are very important. Keep them somewhere safe and make sure you are not the only person in the world that knows where they are. Your will won't do your family any good if they can't find it! Some clients keep their documents in a safe deposit box at a bank. Others keep it in a fireproof safe at home. Either is fine, but make sure the person in charge of your estate would have access to the bank box or fireproof safe if something happens to you.
Give your doctor a copy of your healthcare declaration.
Any good estate plan includes a healthcare declaration (also known as an advanced care directive) and power of attorney for healthcare. Consider giving your primary care physician a copy of this document and asking them to make it part of your chart. Additionally, if you ever go to the hospital for a scheduled procedure, they will ask you if you've got one of these documents so plan to bring it with you.
Review your documents.
Do this every 3-5 years at minimum, or upon any major life change. Pull your will, trust, powers of attorney, etc. out every so often to remind yourself of what they say. A lot can change (and you can forget a lot!) in 5 years. This isn't to say you'll need to update your documents that often, but you should at least make sure they still reflect your current family situation and wishes.
Do not write on your documents.
Almost all estate planning documents are amendable; however, there are formal requirements for changing them. If you want to update your will or trust, contact your attorney to help you. Do not write changes in on your documents. You can potentially invalidate them by doing so, or unknowingly sign your family up for a court battle down the road.
If you currently have a will, trust or power of attorney and need to update them or would like a local estate planning attorney to review them for you, please contact my firm.