Ernie Ueligger, Partner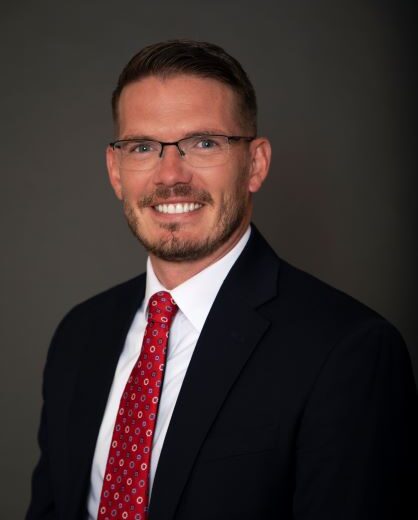 AREAS OF PRACTICE
Ernie Ueligger focuses his practice areas in personal injury & wrongful death, workers' compensation, and family law (divorce, child custody, paternity, adoption, ex parte/orders of protection). Consistent with the basic principles Jones & Ueligger Law was founded on, Ernie purposely limits his practice areas to what he knows best and to what he has practiced in since graduating from law school. Before entering into a partnership with Nathan Jones, Ernie honed his craft and specialty in these areas of law for 6 ½ years at one of the most highly regarded personal injury/trial firms in central Missouri. Since his admission to practice law in 2011, Ernie has represented individuals in both federal and state courts and has tried jury trials and negotiated settlements totaling millions of dollars.
SMALL-TOWN, COMMUNITY ROOTS
Raised in a small town (Bunceton, Missouri), Ernie knows and has never forgotten the importance of community, watching out for and helping your neighbor, and hard work. With a father who worked two full-time jobs and a mother who worked a full-time job while raising three kids, Ernie learned that you have to fight for the things that matter the most.
After graduating from Bunceton High School in 2004, Ernie became the first "Ueligger" to ever attend college and graduated with a Bachelor of Science degree from the University of Central Missouri in 2008. After college, Ernie pursued his dream of legal education at the University of Missouri School of Law in Columbia, Missouri, where he was awarded his Juris Doctorate in 2011.
The combination of his love for people and hard work has not only led to significant results but also close relationships with clients, both past and present, that are conducive to the attorney-client relationship and communication. Ernie's number one priority is assisting individuals and making the community a safer and better place to live for our families and our communities.
PERSONAL
Ernie is married to his high school crush, Nikki, and together, they raise their four children: Elijah, Hannah, Easton, and Emmitt. In his personal time, Ernie enjoys movie nights, park dates, and taking walks with his wife and kids. He also enjoys church league basketball and coaching his children in soccer, t-ball, and basketball. Having met his wife in high school, Ernie and his wife are raising their family right where they met in small-town Missouri.