Nathan Jones, Partner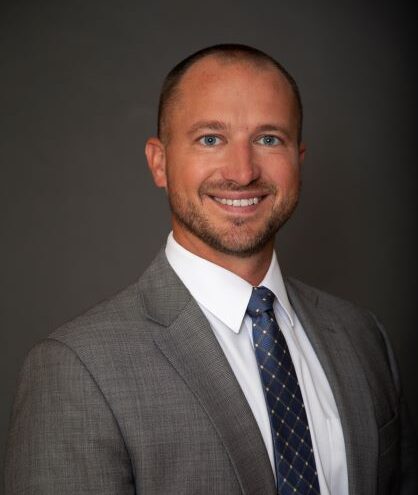 Nathan Jones is an estate and business law attorney in Columbia, Missouri. He focuses his practice on just a few areas and does not dabble in anything. Growing up playing sports, Nathan learned that he should work to become the best at a few things and leave the rest to others.
Nathan assists individuals and families with estate planning (wills, trusts, powers of attorney, etc.). Having a family himself, Nathan understands that protecting your children and ensuring that your assets pass to your loved ones as efficiently as possible is top of mind for new parents and retirees alike.
In the unfortunate event of a loved one passing, Nathan also represents people in wrapping up final affairs. Whether it's probate, a trust administration, or just a little advice in transferring assets, Nathan is well versed in the process. His compassionate approach coupled with his expertise in this area ensures that his clients can focus on their family in this difficult time and leave the legal work and confusing financial forms to Nathan.
Nathan also works with entrepreneurs and current business owners to help them create and run efficient, risk-protected businesses. As an entrepreneur himself, Nathan understands the concerns of small business owners and is always trying to position his business clients for a possible exit or sale of their business in the future.
While not assisting clients, Nathan loves spending time with his wife and high school sweetheart, Kaytee, and their two boys, Ethan and Reagan. He also sits on the boards for the Community Foundation of Central Missouri, and City of Refuge, local non-profits, and is a guest speaker for numerous community organizations. He is the past President of the Mid-Missouri Estate Planning Council. Nathan went to Mizzou for both undergrad (finance) and law school and graduated in the top of his classes. And he loves doing anything fitness-related (he's not necessarily good at it, but enjoys it nonetheless).
Listen to Nathan explain the origins of the firm