You've Been Hurt at Work. Now What?
June 24, 2020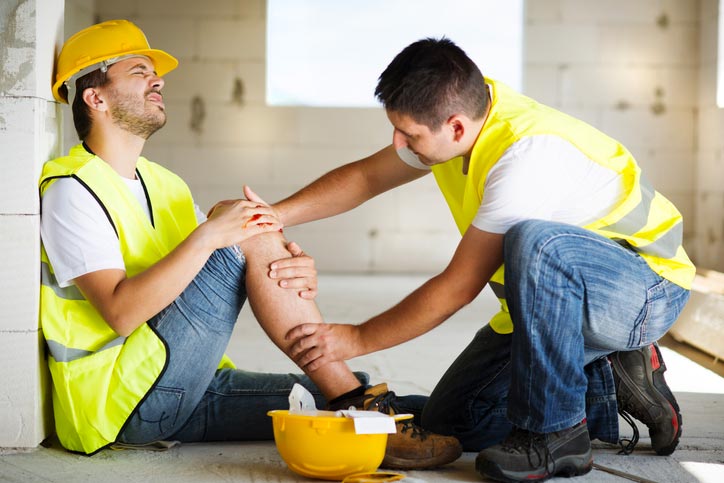 If you've suffered an injury or illness while on the job, you need to know what to do in order to ensure you receive the necessary medical treatment to get you healthy and back to work and seek compensation for your injury through Workers' Compensation. Compensation includes things like lost income compensation when you're unable to work and a lump sum award for any remaining disability you are left with after the doctors have done as much as they can. 
Jones & Ueligger Law recommends taking these eight steps toward compensation for your work injury:
Report the injury to your supervisor immediately, if you haven't already done so. Have your employer file an accident report and ask for a copy of it. Some employers will try to deny that your injury was caused while you were on the job if too much time passes between the injury and reporting it to your supervisor, so don't delay.
See a doctor. Your employer might require you to see a physician it uses to examine employees injured on the job. If your employer doesn't send you to a doctor, see your own. Make sure to be truthful and thorough when telling your health care providers about your injuries you sustained while at work so that it's documented in your medical records.
Recognize that a work-related injury or illness might not happen in a single traumatic event but could occur over time; for example, through repetitive motion, long-term exposure to things like heat or chemicals, or musculoskeletal injuries caused by frequent lifting, bending, stooping, or climbing.
Recognize that a work injury might not occur in the work location but could include injuries sustained while in the agency of your employer outside of the workplace. This could include vehicular crashes while driving in the course of your employment or injuries sustained on a client's property during the course of your work. Report the injury to your supervisor right away, no matter where the injury occurred.
Keep track of expenses related to your work injury, including mileage to doctor's appointments out of town, lost wages, and out-of-pocket medical expenses. Also keep track of the hours, days, or weeks you are unable to return to your job due to your injury.
If you work for an employer who doesn't carry Workers' Compensation insurance and is not required by law to do so, you still may have an opportunity to receive compensation for your work-related injury, so don't just give up.
Know that although Missouri's Workers' Compensation process is designed for employees to navigate on their own, even the Division of Workers' Compensation recognizes that most claims are complicated and advises consulting with a qualified attorney.
Contact Jones & Ueligger Law for a free consultation about a potential Workers' Compensation claim or other compensation from your employer by calling (573) 874-1122 or by using our online contact form. The consultation is free, and we don't recover our fees unless you receive a settlement.
For more information about the benefits of tough, knowledgeable, and experienced representation by Jones & Ueligger Law in your work injury claim, visit our workers compensation page.